Welcome to Texas Fiats. If you have found this site you must be a Fiat/Lancia owner or have an interest in learning more about our group and our cars..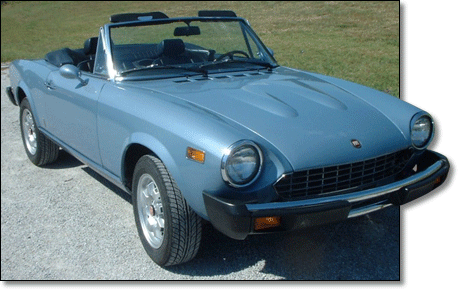 This group was formed 12 years ago by a small group of Fiat/Lancia owners and has grown to over 70 members in the last few years. We have an active group that meets regularly at monthly dinner meetings, usually on the second Tuesday of the month, at Memorial Park Golf Clubhouse (in and around Becks Prime) in Houston, Texas around 6:30 p.m. There are also many scheduled drives, tech sessions, and parties where we can share our passion for these fine Italian cars (see our photo gallery).
We are dedicated to the preservation and total enjoyment of Fiat, Lancia, Bertone, Pininfarina, Abarth, and even Yugo automobiles.
Important Note: We have no dues and no elected officials. All events are planned by volunteers and we pass the hat if any expenses are involved.
We have an email list server with more than 70 subscribers (yep, there's that many Fiats in South Texas, and we haven't scratched the surface yet!), and we have a Yahoo Club (Texas FLUud, listed under 'exotics'... You can join our local list server by clicking the link on the left. We also have a general contact page if you would need more info.
There are many parts vendors that support the maintenance and restoration of our cars including:
If you are interested in a National Forum and/or the parent organization the information below should be helpful:
There is also a National Organization that supports our marque.
If you are looking for service mechanics in this area, we suggest:
If you were looking for another kind of Italian iron, click here.